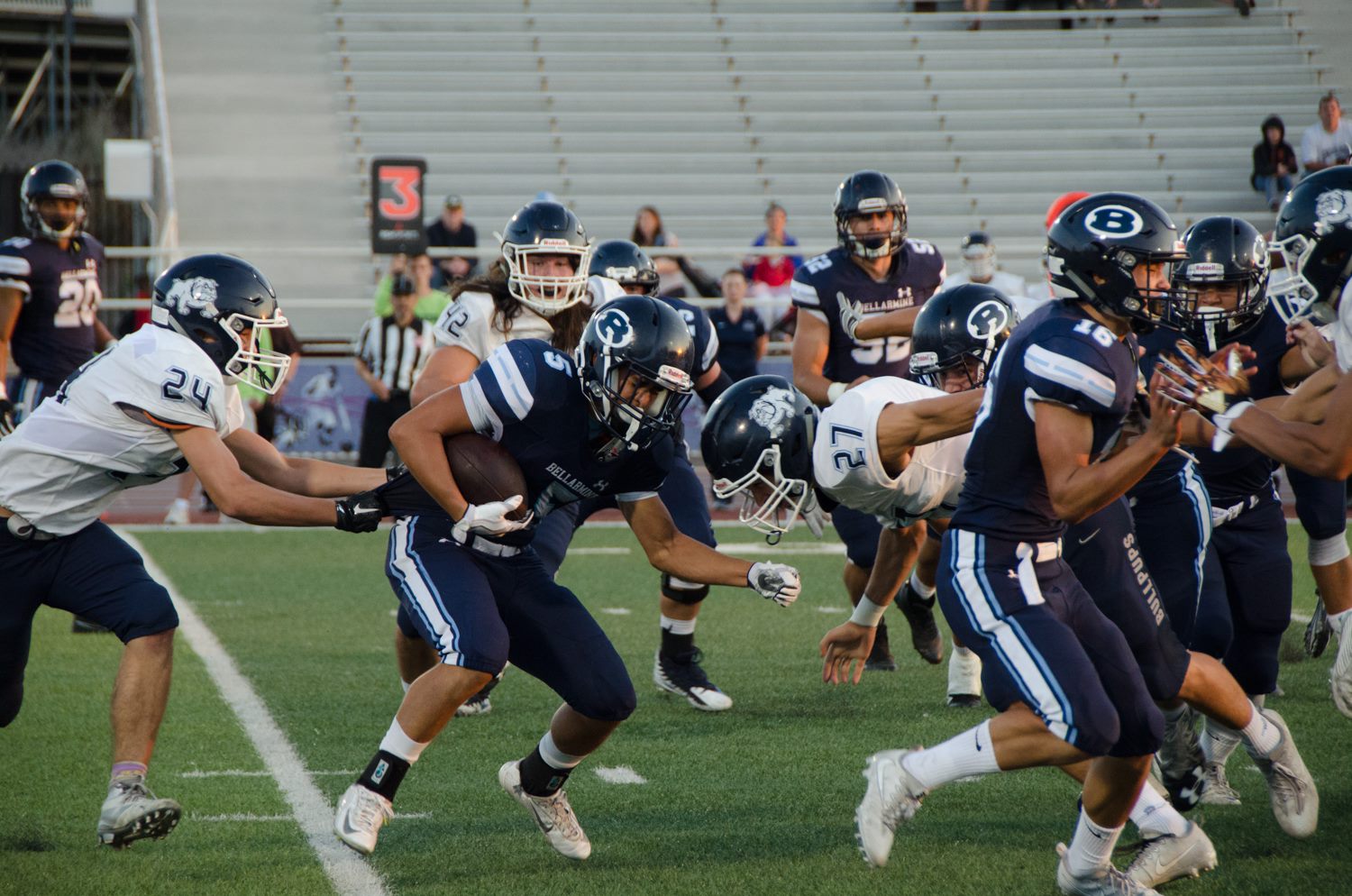 Bellarmine fields three football teams: freshman, junior varsity, and varsity.  Each team carries up to about 60 players, providing plenty of opportunities for those who have experience playing football learning alongside those who are new to the sport.  
The 2018 Bellarmine varsity football team faced stiff competition throughout the 2018 season in the always formidable WCAL, and yet found themselves in position to qualify for the playoffs with a win in the final league game.  Though the Bells came up short in that contest and thus missed the playoffs, they worked hard throughout the season and kept up their spirits and their consistent effort.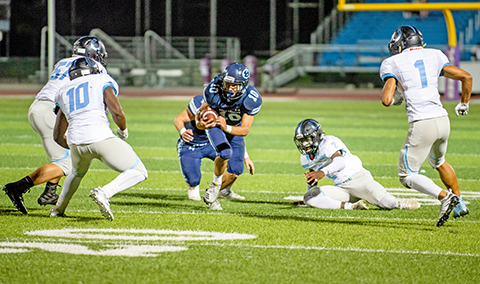 The coaching staff remains intact as head coach Mike Janda, entering his 35th year leading the Bells, welcomes back defensive coordinator and strength and conditioning coach, John Amarillas; defensive line coach, Mike Henry; and outside linebacker and running back coach, Dan Burke. Remarkably, 2018 marks the 18th consecutive year that the four varsity coaches have been together.