Menu
Welcome
Welcome to the Bellarmine Mothers' Guild webpage!
All moms with a currently enrolled full-time student at Bellarmine are automatically members of the Bellarmine Mothers' Guild (BMG).
For 93 years, the BMG has been the one of the major groups working to build a community between the school, students, and their parents. The BMG holds many opportunities for mothers to share in their child's high school education, enrich the Bellarmine community, and make new friends.
All mothers are welcome and encouraged to attend the BMG monthly meetings held on the first Tuesday evening of each month at the Liccardo Center (no December meeting). In addition, all mothers are welcome to participate in the various social and spiritual events offered throughout the school year.
To guide and steer us throughout this next school year, the BMG's theme is BETTER TOGETHER. It embodies the truth that when we come together, we can achieve amazing things. We carry within us generations of knowledge, socioeconomic backgrounds, and methods of success. We can all learn and grow from one another. With your participation in our events and at our meetings, we not only enrich our lives, but help our Bellarmine community and students thrive!
We are and will always be BETTER TOGETHER.
GO BELLS,
Yoyi Aglipay Franco
Mothers' Guild President 2023-24
Mark your Calendars
Annual Mother-Son Event 2023
Sunday, September 24th
Event begins at 11:00am
Join us for "The Hunt for Bell-ar-man", a Mother-Son Scavenger Hunt on September 24th from 11am-2pm on the Bellarmine College Prep campus quad.
September 28th Faculty Appreciation Breakfast
Sign up to donate HERE. Homemade sweet and savory items are always appreciated and we prefer these treats over pre-packaged/store-bought cookies/snacks/etc. Thank you!
October Monthly BMG Meeting
Tuesday October 3, 2023
Event begins at 5:45pm
All moms are welcome and encouraged to attend the monthly meeting. Social time begins at 5:45 p.m. which will include appetizers and beverages. Program starts at 6:45 p.m. with a short meeting sharing information about upcoming events, a fun activity, and our Special Guest Speaker, Assistant Principal Nick Creech.
2023-2024 Executive Board
Yoyi Franco - President
Contact: Yoyi Franco
The President manages all activities of the Mothers' Guild, while working closely with all BMG board members and Committee Chairs, She conducts regularly scheduled monthly meetings and leads the organization.
Jennie Brown - President-Elect
Contact: Jennie Brown
The President-Elect assists the President, provides support to the BMG Board throughout the year while developing the Board for the following year when she will be President.
Jana Blastos - Fashion Show Chair
Contact: Jana Blastos
The Fashion Show Chair manages the production of the Mothers' Guild's only and largest fundraiser of the year. All proceeds go to Bellarmine's Tuition Assistance Fund.
Felicity Jimenez-Howard - Fashion Show Chair-Elect
Contact: Felicity Jimenez-Howard
The Fashion Show Chair-Elect shadows the current Fashion Show Chair and co-chairs.
Archana Nanda - VP of Operations
Contact: Archana Nanda
The Operations Vice President oversees all BMG positions pertinent to the administrative infrastructure of the Bellarmine Mothers' Guild.
Michelle Francis - VP of Events
Contact: Michelle Francis
The Events Vice President oversees all BMG positions that plan social events within the BCP community.
Sarah Zacharias - VP of Spiritual Life
Contact: Sarah Zacharias
The Spiritual Life Vice President oversees all BMG positions which promote spiritual education and practices within Bellarmine Mothers' Guild and the Bellarmine community.
Jacqui Avila - VP of Cultural Engagement
Contact: Jacqui Avila
The Cultural Engagement VP oversees and works closely with the Cultural Engagement Leadership Team who plans all BMG Cultural Events and Celebrations throughout the year for the BCP community.
Shayne Santos - Treasurer
Contact: Shayne Santos
The Treasurer manages all Mothers' Guild finances.
Area Reps

The Mothers' Guild appoints Area Representatives ("Area Reps") to be a link between a certain geographical area and Bellarmine. There are 14 different areas, organized by zip code, covering the 100 zip codes in which Bellarmine students live. The area reps welcome new families to Bellarmine and are an ongoing source of communication for all families.

If you have questions about transportation, car pools, student life, food, extracurricular activities, sports and more, email your area reps. They are happy to point you in the right direction and help make your family's transition to Bellarmine as smooth as possible.

Overall Area Rep

Wendy Anna Herby
Contact: Wendy Anna Herby
Thank you for your interest in volunteering
The gift of your time will bring you many rewards, such as strengthening your ties to the Bellarmine community and providing the opportunity to learn from other parents who have "been there and done that!" No matter what your time availability or talent, we want YOU!
Please visit volunteer.bcp.org to find current volunteer opportunities.
Volunteer Oppportunities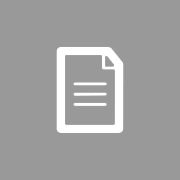 Founded in 1929
The Bellarmine Mothers' Guild was founded to help build community between the faculty and parents and offer support in rebuilding the aged campus. Bringing mothers and families together was the original goal of the Guild as families lived in a wider geography than today. At the time of the Mothers' Guild founding, San Jose was a farming community and students traveled from the Peninsula by train or lived on campus in what is now O'Donnell Hall.
Mothers' Guild board members hosted other 'area' families in their homes before school started each year for Mass and refreshments as a means to get to know each other.  It wasn't long before phone trees were established to keep in touch (party lines greatly aided that effort!) and soon other activities were organized such as card parties, telephone bridge and rummage sales. 
The first Mothers' Guild President was Mrs. George O'Connell and the Guild charged annual dues of $2, which could be paid in installment – a big contribution in those early days of the Great Depression. However, even in those trying times, the Mothers' Guild worked hard to raise funds for campus improvement.  In 1953, the Mothers' Guild joined with the Dads' Club to co-sponsor the precursor to the Golden Bell Auction, which was originally a dinner dance.
That same year, a long-standing tradition of the Mothers' Guild began – the annual Fashion Show for Tuition Assistance.  The first several fashion shows were held in homes on the Peninsula, and as they grew in success, the venue also grew – the Hyatt Cabana in Palo Alto, the Marriott in Santa Clara, the Fairmont San Jose Hotel to the Santa Clara Convention Center where the show is held today.  The original poolside Fashion Shows served afternoon tea to several dozen women and today over 2000 people are seated for at Luncheon and Dinner shows.  The endowment from the Fashion Show for Tuition Assistance has grown to over $3 million.
For 93 years, our mission has remained the same:
To foster a spirit of Christian friendship among and within Bellarmine families in support of the activities of the Bellarmine community.
To promote the principles of Jesuit Education in the tradition of the Ignatian philosophy in collaboration with the school administration.
To support projects that encompass the needs and goals of Bellarmine College Preparatory.
To act as role models through volunteering.
To foster the spirit of men and women for and with others.
Please help us continue to build upon the rich history of the Mothers' Guild. Join us as we raise funds for tuition assistance, support the Bellarmine community, and foster friendships through welcoming social and spiritual events.