News
The Dad's Club Board is excited to welcome new members to its ranks for the 2023-2024 school year! Mike Maffeo, Mike Agostino '86, Jonathan Smith, Rich McDonnell, Paul Meyer, MD, Bryan Dombrowsky, Raj Thirumurthi, Chris Laine, Michel Szarindar, Brian Berliner, Ross Fernandes, and Mark Imelli '92 were selected from a record pool of outstanding candidates who all demonstrated a willingness to give of themselves and model "Men for and with Others".
We and Bellarmine are grateful for the time and talents that these new Board Members will contribute to our community over the next 4+ years.
Click here for a complete list of 2023-2024 Board members.
Events & Registration
To be notified of activities, send an email to dads@bcp.org and we will add you to our mailing list.
The DADs' Club looks forward to the following events each year: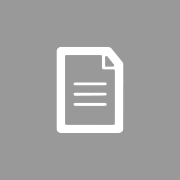 Event Communications
To receive communications on Dad's Club activities, dads should complete this short form. Dads should also keep their eyes on the Bellarmine Weekly Connect that comes via email and check BLUE.
Questions?
If you have any questions about the Dads' Club, send an email to dads@bcp.org.