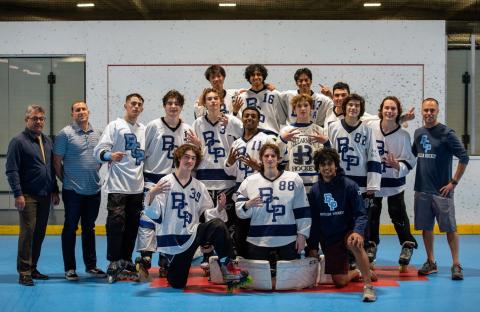 Roller hockey has been a club sport at Bellarmine for more than 15 years. Although there are many commonalities to the version played on ice, there are some key differences unique to roller hockey that make it more than just "hockey on wheels". Roller hockey games are played with 4 skaters and a goalie. There are no offsides or icing calls and contact with opposing players is limited to when you are competing for the puck. As a result, there is more space on the rink, no advantage for larger skaters, and overall, less stoppage time which translates to a quick, high intensity game, coupled with creativity and skill.
BCP Roller Hockey competes in the high school hockey league hosted by The Plex, a sports and entertainment venue that boasts two pro-level indoor hockey rinks. The league is broken into three seasons, Fall/Winter/Spring, each consisting of ten regular season games and a single elimination playoff that all teams qualify for. Students have the option to join the club for any or all seasons to accommodate other school and personal commitments. The number of divisions depends on how many schools register a team each season, but there is typically a Varsity and JV division, both of which BCP participates in. This allows players of all skill levels to have fun, develop their skills, and be competitive.
While there are no cuts and a lighter atmosphere as a club sport, there is still an element of seriousness to how the team approaches games and engages in practices. This discipline translates to many years of success in the high school hockey league, including the three championships BCP Roller Hockey won during the 2021-2022 season.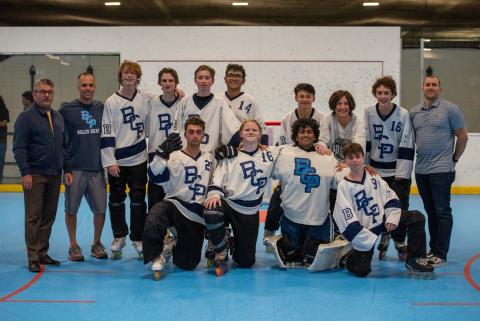 To learn more, contact the club sport moderators who will connect you with the BCP Roller Hockey coaches. Not sure if roller hockey is for you, stop by one of our practices and try it out!