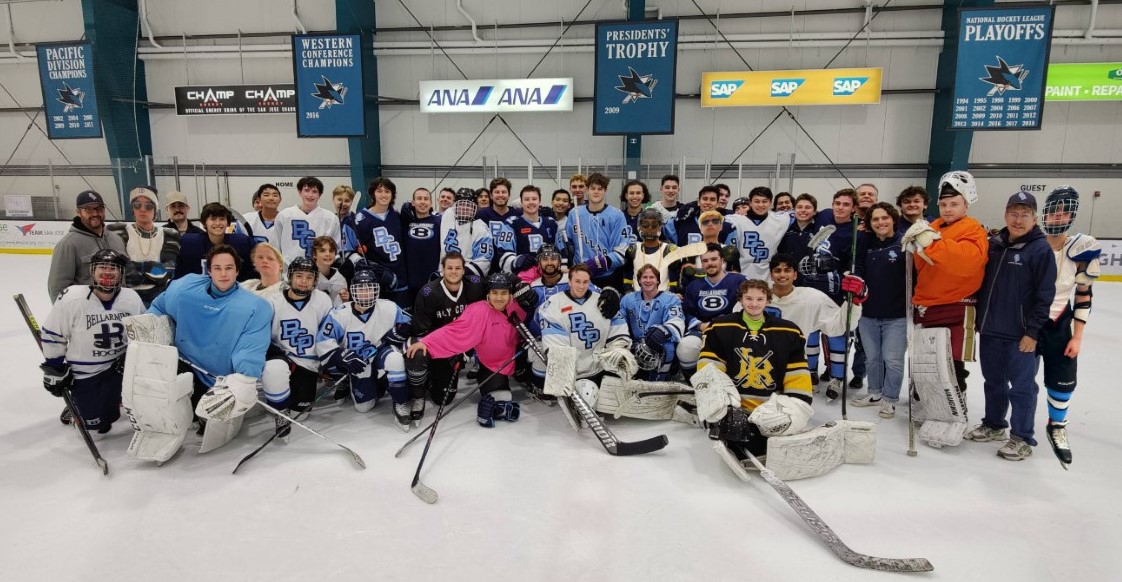 The Bellarmine ice hockey program, led by Head Coach David Guy, starts off its 17th season for the Bells .  The Bellarmine Ice Hockey club was started in 2006 by Vince Siewit, Jimmy Skardotous, and Mark Yost.  Mr. Vern Cleary was the Moderator for the first 6 seasons and was instrumental in starting the JV program (2nd season) and the highly popular ice hockey Alumni game (3rd season).  The program expanded in 2012 with additional games and entered the Anaheim Ducks HS Hockey league in So Cal.  The Bells play some of the best high school teams in the USA and continue to play at a high level.
The Varsity and JV compete in the Sharks High School Hockey League.  The Varsity continues its battle for the Anaheim Ducks High School Hockey League Crown this season. Pictured is the 2022-23 Bellarmine Varsity and JV Ice Hockey teams.
 
Come see the Bells in San Jose or Southern California.