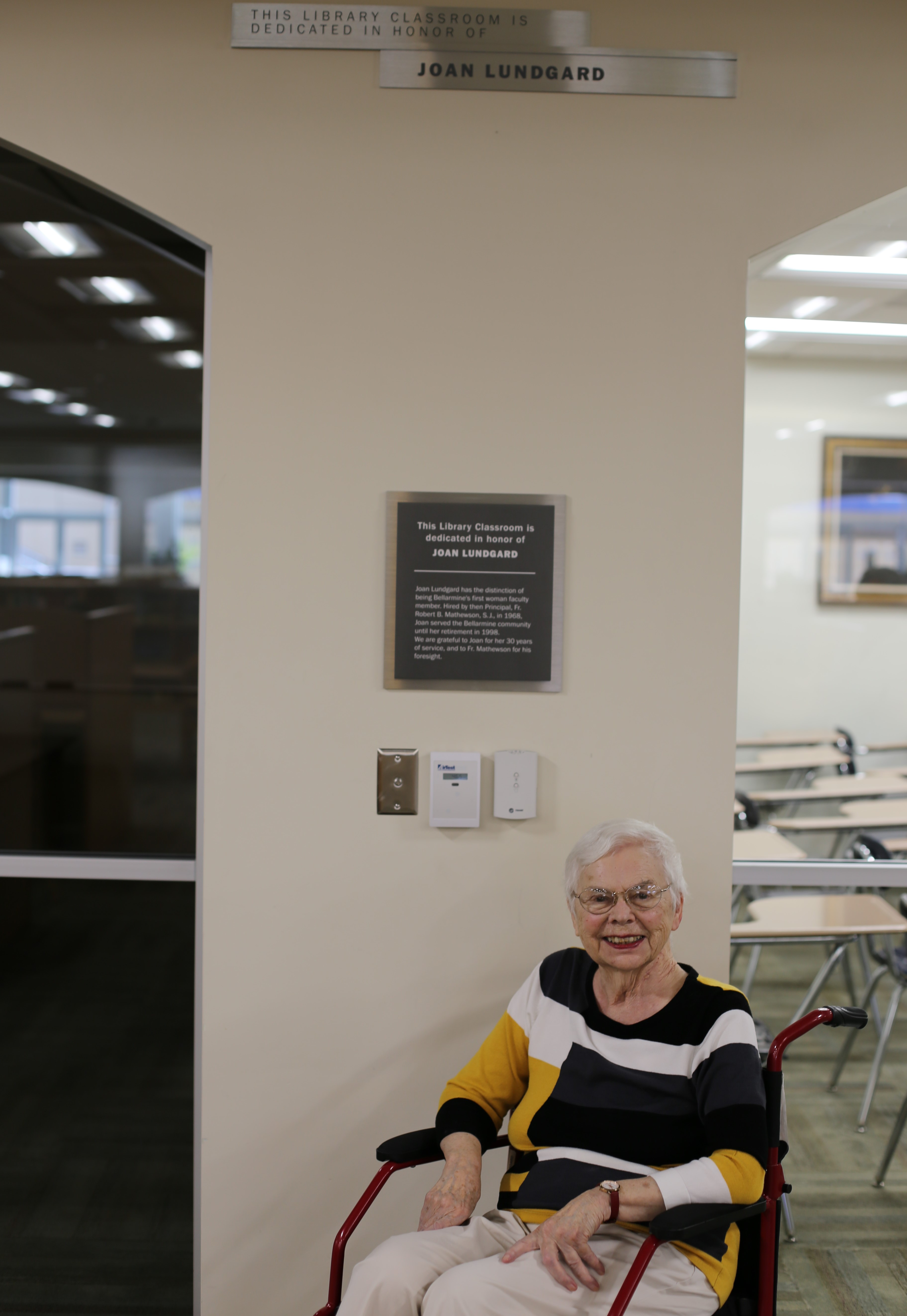 Joan Lundgard, the first woman faculty member at Bellarmine, returned to campus on June 18 to visit the classroom in Mathewson Library dedicated in her honor.
Lundgard, now 91-years-old, was hired by then principal Robert Mathewson, S.J., in 1968 and she remained at Bellarmine until her retirement in 1998. During her return to campus, Joan was accompanied by her sons Richard '71 and Robert '73, and grandson Eric.
A more formal dedication event was scheduled to have taken place in March 2020 but was canceled when the campus closed as the result of Santa Clara County health orders due to the pandemic. Although there was a much smaller gathering on June 18, several current and former Bellarmine faculty and staff were on hand to welcome and meet Joan, who clearly enjoyed her visit.