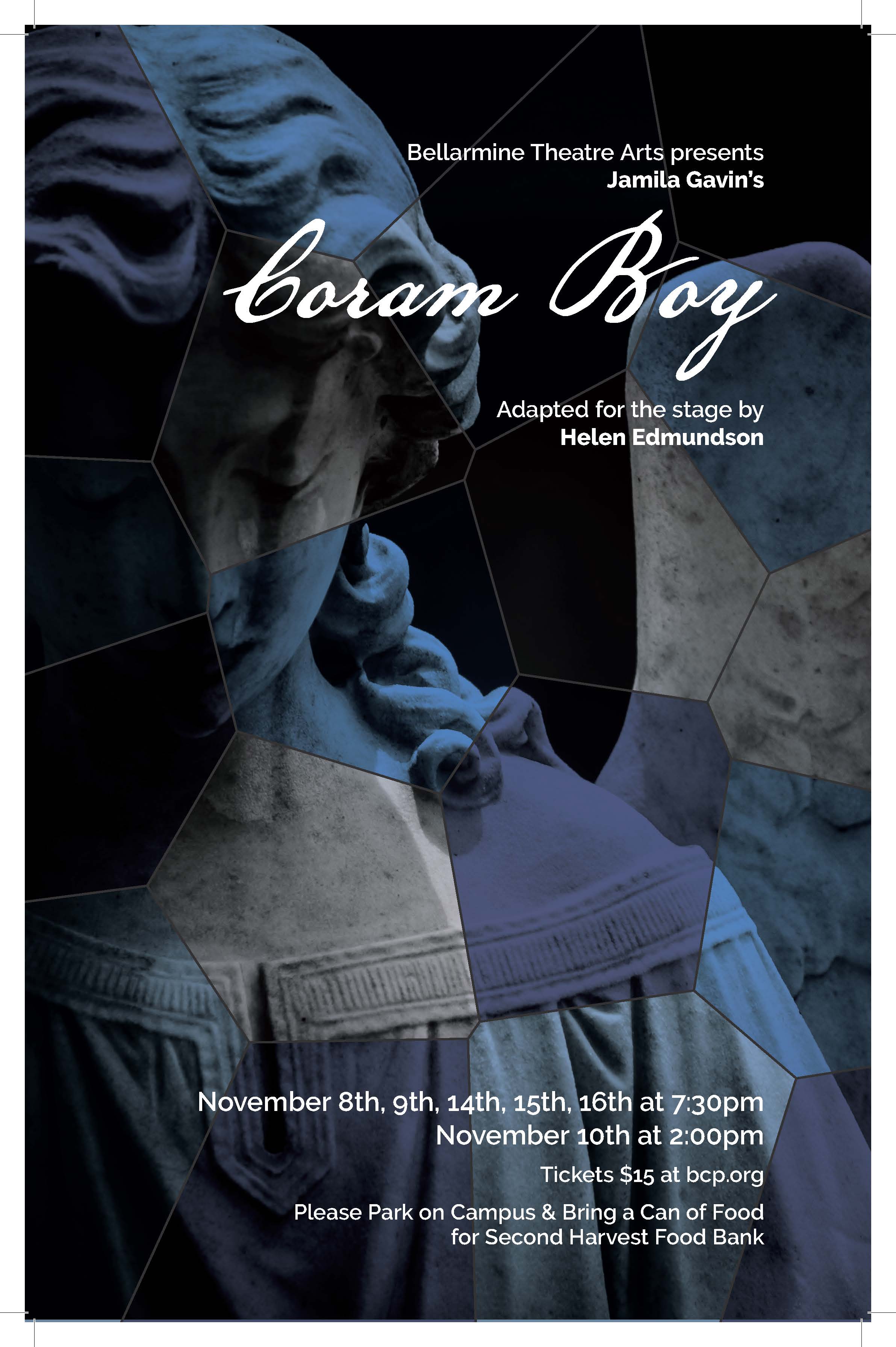 San Jose, CA – Bellarmine College Prep Theatre Arts presents Coram Boy.  Adapted by Helen Edmundson from the novel by Jamila Gavin, Coram Boy is described as a Dickensian tale of human trafficking, and the salvation of music and faith. In 18th-century England, a slave-trader takes advantage of impoverished parents and young mothers facing unwanted pregnancies. Meanwhile, orphan children—at the Coram Hospital for Foundling Children—and upper-class choirboys alike struggle for the freedom to pursue their dreams, from finding families to following in the footsteps of composer George Frideric Handel.  This "play with music" incorporates portions of Handel's Messiah as well as four original songs.  
Performances are November 8, 9, 14, 15, 16 at 7:30 p.m. and November 10 at 2 p.m.  All performances take place in the Main Stage Theatre of the Sobrato Center for Humanities and the Arts on the Bellarmine campus, 960 West Hedding Street, San Jose.  Tickets available online at: www.bcp.org.
The production features several Bellarmine students, as well as students from Presentation High School, Los Gatos High School, Notre Dame High School, and St. Martin of Tours.  Coram Boy is directed by Peter Canavese, with the support of Gregg Carlson, technical director; Kathleen O'Brien, costume designer; and Maren Lane, lighting designer.