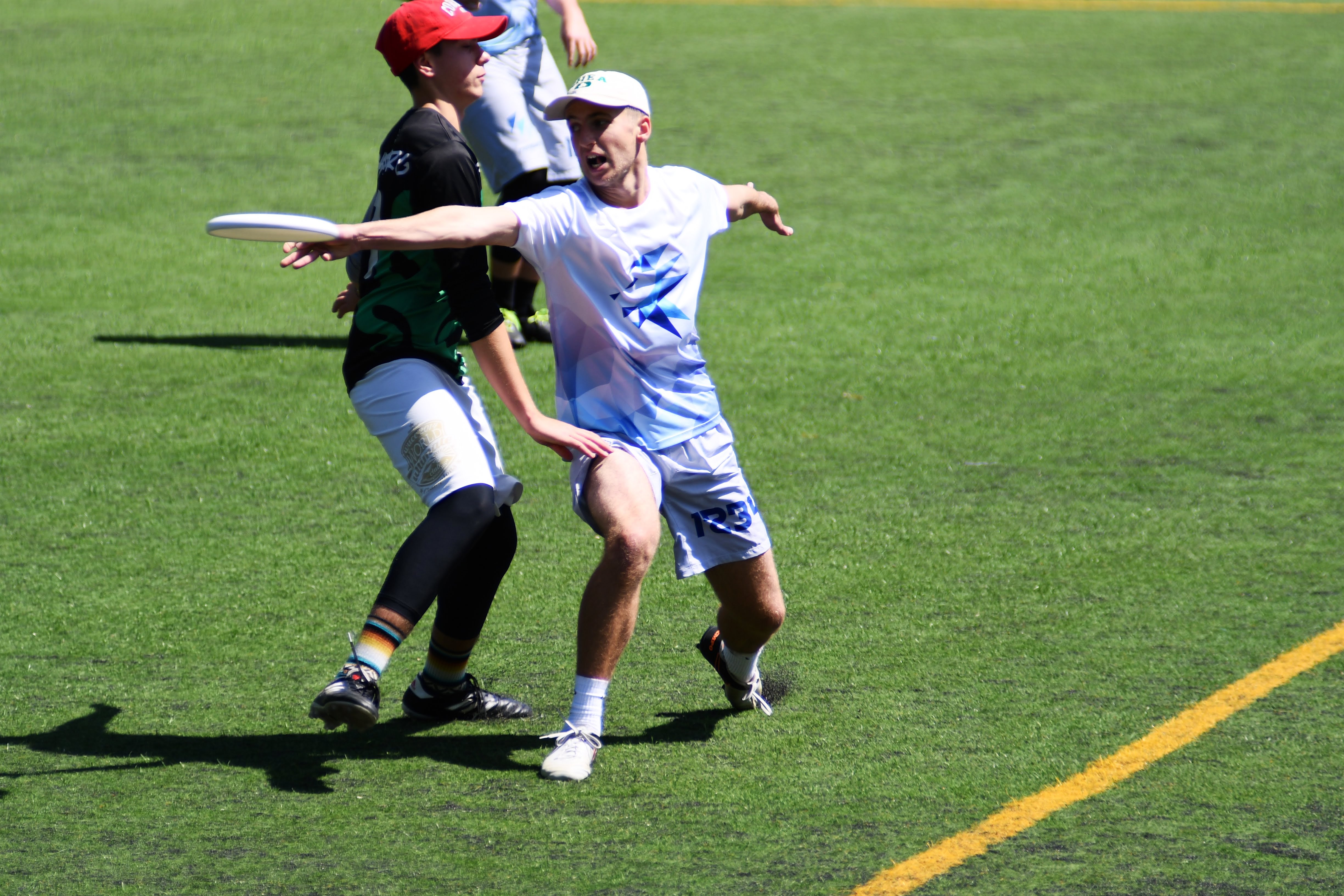 Ultimate is one of the fastest-growing sports in the world, gaining appeal because of its combination of explosive athleticism with limited contact and an emphasis on individual responsibility. The defining quality of ultimate is called "The Spirit of the Game," which asks each player, coach, and spectator to take an active role in creating a positive sport environment. For example, players are required to call their own fouls and to work out disputed calls with one another on the field. Bellarmine's club takes this further, asking student leaders of the club to take a role planning club activities and practices, as well as mentoring new players and teams at other schools. We are pleased to see a significant percentage of our team's alumni playing college ultimate for programs such as USC, UC Davis, Cal Poly, Santa Clara, and Gonzaga, among others.
In a sport that has both men's and coed divisions, Bellarmine's team is co-fielded with Notre Dame High School (San Jose), and bears the name of a neutral mascot, the Frisbeasts. The team practices two afternoons per week beginning in August and plays a competitive season that runs February through May. In addition to playing competitively, the team prides itself on supporting developing ultimate programs in our region,
Coming off an undefeated league regular season and a sixth-place finish in the state in 2018, the 2019 team featured a younger roster anchored by seniors Aidan and Declan Bernal and played its way to a finish in the middle of our league. The 2020 team will feature strong sophomore and junior classes as well as a group of seniors –Andres Ibarra, Jadon Gaertner, Austin Cottarel, Marcus Ma, and Luke Wilhelm – who have grown with the team and will provide leadership in a season that we enter with high expectations.