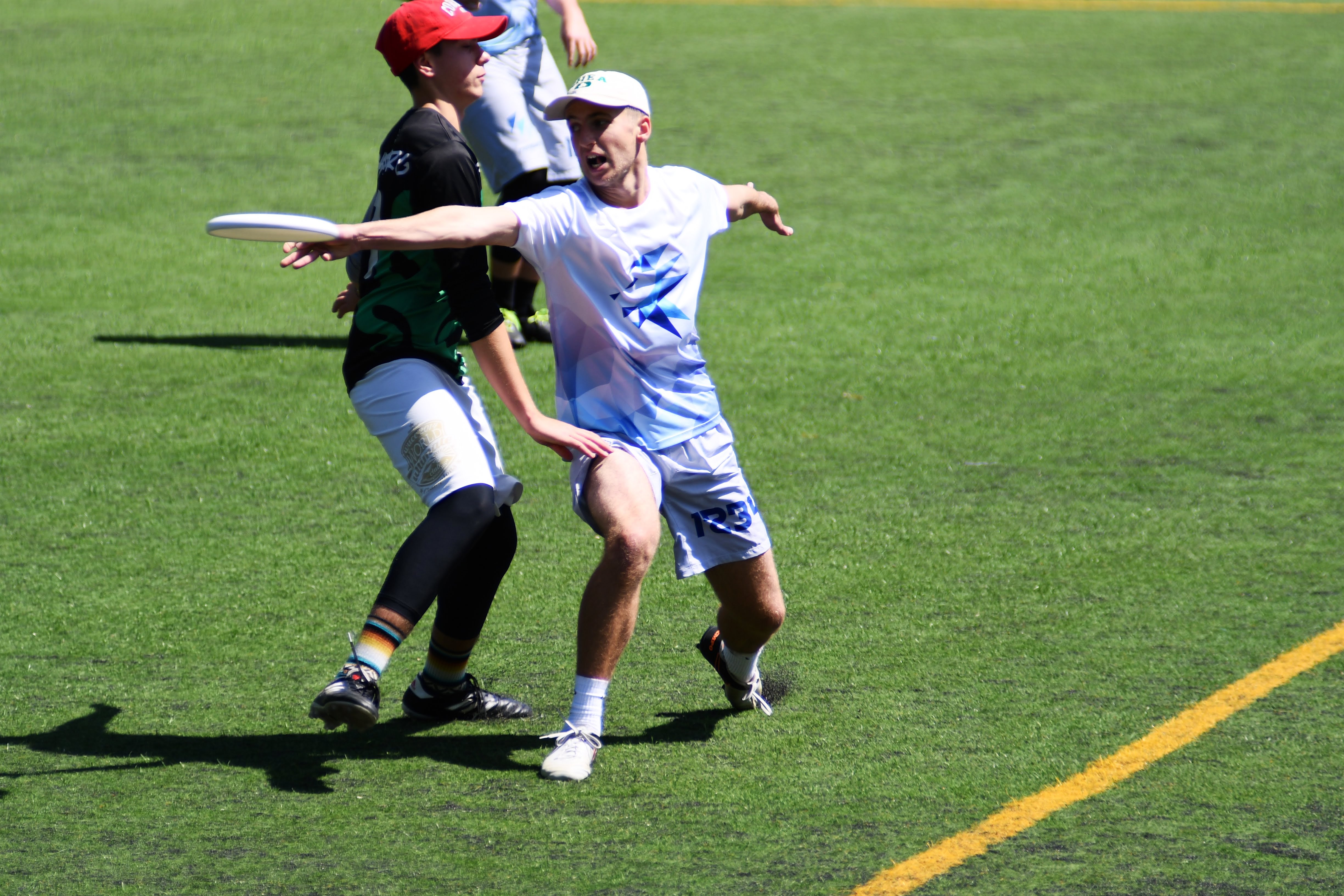 Bellarmine's ultimate frisbee team, called the Frisbeasts, competes against other teams in the greater Bay Area in the spring sports season. The team practices after school twice per week beginning in late August, and practices are open to any student who would like to try the sport. As a club sport, we work to accommodate a student's schedule and understand that students may not be able to attend every practice, especially if they are involved with other co-curricular sports or activities.
Ultimate is one of the fastest-growing sports in the world, gaining appeal because of its combination of explosive athleticism with limited contact and an emphasis on individual responsibility. The defining quality of ultimate is called "The Spirit of the Game," which asks each player, coach, and spectator to take an active role in creating a positive sport environment. For example, players are required to call their own fouls and to work out disputed calls with one another on the field. Bellarmine's club takes this further, asking student leaders of the club to take a role planning club activities and practices, as well as mentoring new players and teams at other schools.
Last season, Bellarmine finished the regular league season undefeated, en route to a sixth-place finish at the California State Championships. Even with this success, the team remains committed to its core mission, which is to provide an opportunity to be involved in team sports for students who want to learn this fast-paced, dynamic sport.