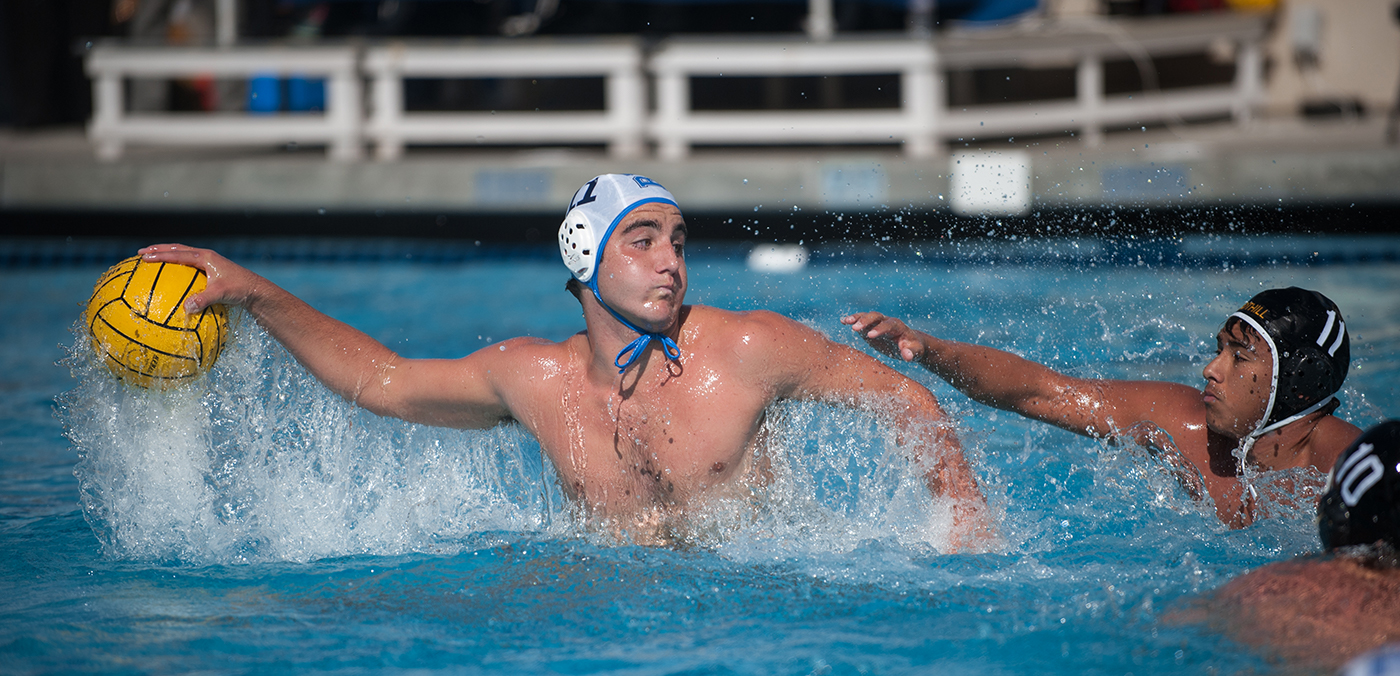 Bellarmine fields three water polo teams: freshman, junior varsity, and varsity.  Each team carries up to 20 players providing plenty of opportunities for those with experience playing alongside those that are new to the sport.  
The varsity squad took second in WCAL play, and then eventually would be crowned co-champions of the CCS Open Division with Sacred Heart Prep after smoke from the camp fire prevented the game from being played.  At the lower levels, the junior varsity squad finished second in league, with the freshman team won the league title with a 5-0 record.  
Gabe Discipulo '19 was named an All-American for his efforts during the season, and will continue his academic and athletic career playing polo at UCLA.  
Coach's Bio
Coach Colin Mello joined Bellarmine as head coach of the varsity water polo program in the fall of 2012. Over the course of six seasons, he has led the Bells to four CCS Division I titles (2012, 2013, 2015, and 2016) and one WCAL title (2015). Colin is a graduate of UC Irvine (UCI) where he was a two-time All-American in water polo. He captained the 2007 UCI team to its first-ever and only Mountain Pacific Sports Federation championship game. He then played professionally after graduation in both Australia and Spain. He has coached water polo at all levels, from 10 and under up to the college level, including assisting at UC Irvine.