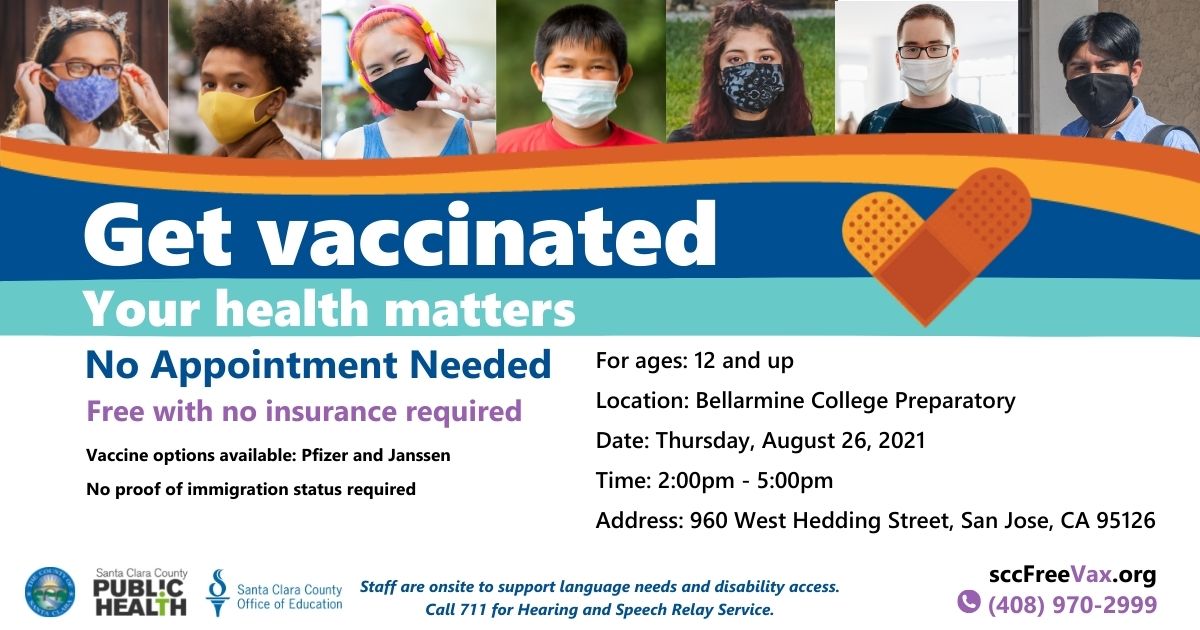 Good Morning,
We are happy to partner with the Santa Clara Public Health Department again to offer another VACCINATION CLINIC on Thursday, August 26th from 2 PM-5 PM. This event is open to the public and no reservations are required. The Pfizer vaccine (approved for those 12+) will be available on Thursday along with the one dose Janssen/J&J vaccine.
If your child plans to get vaccinated on Thursday, and you will not be present, you can complete THESE FORMS in advance.
If your son is a Bellarmine student and has already been vaccinated, please upload his vaccination record into Magnus Health (in POWERSCHOOL).
Within Santa Clara County, 62% of youth ages 12-17 are fully vaccinated. Let's work together to get more of our young people vaccinated prior to the start of school.
Sincerely,
Kristina Luscher
Principal