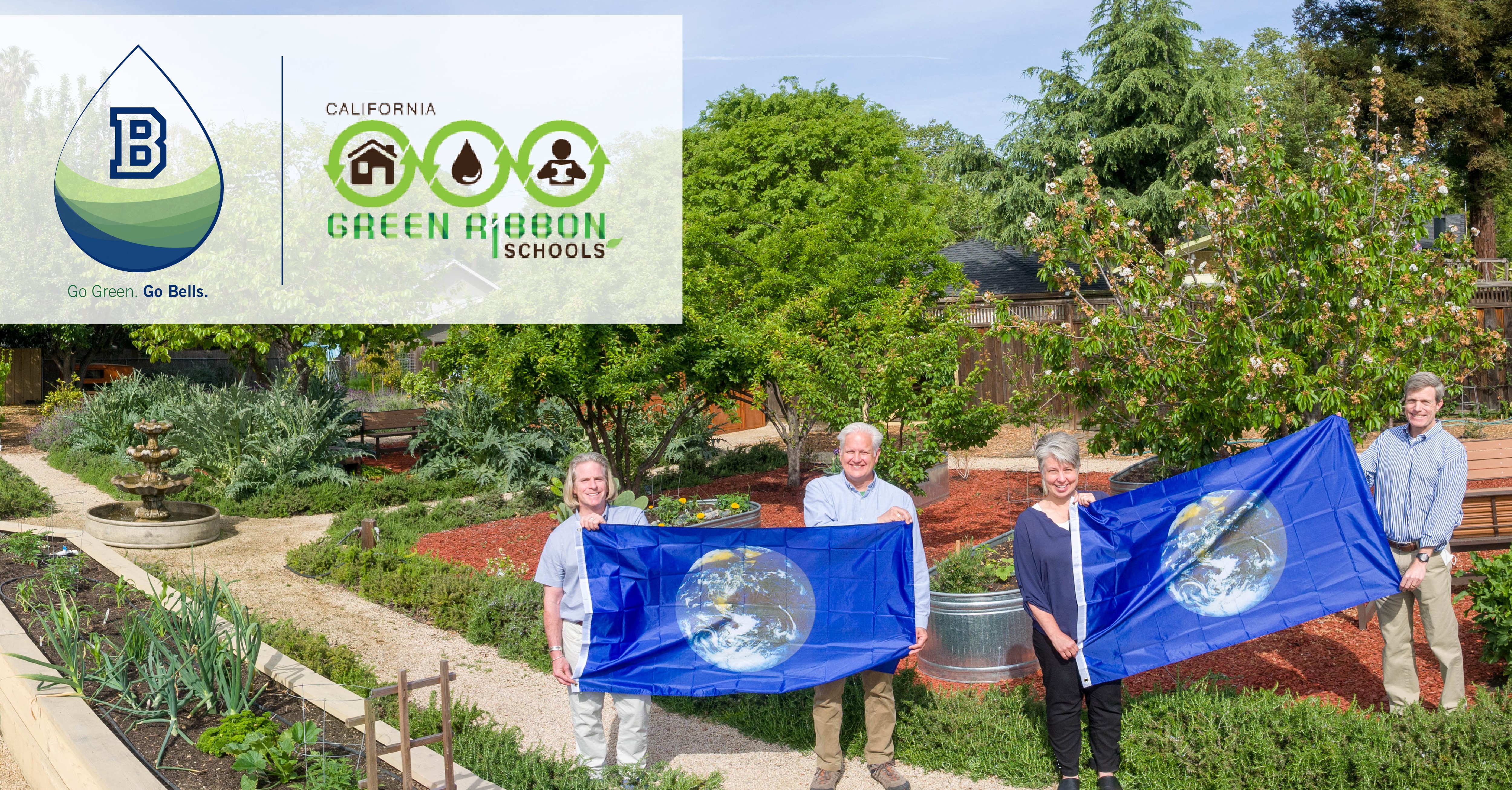 The California State Superintendent of Public Instruction, Tony Thurmond, has officially announced that Bellarmine College Preparatory is recognized as a 2021 California Green Ribbon School Gold Level honoree.
The honor indicates that Bellarmine demonstrates exemplary achievement in three "pillars" as follows: Pillar I: reduce environmental impact and costs; Pillar II: improve the health and wellness of schools, students, and staff; and Pillar III: provide effective environmental education that teaches many disciplines and is especially good at effectively incorporating science, technology, engineering, and mathematics (STEM) education, civic skills, and green career pathways.
Among the many examples of Bellarmine's sustainability programs are its unique garden, which is used for outdoor course instruction that include Botany, Marine Biology, and California History; use of biodegradable and environmentally friendly products in the kitchen; use of refillable water bottles instead of single use, disposable plastic; installation of rooftop solar panel systems; use of a co-generator for electrical power for the main campus and, as a byproduct, heating of the 600,000 gallon swimming pool.
"I hope that we can all take a moment to appreciate how far we have come as a school toward our goal of becoming a more sustainable institution," said Patrick Adams, Bellarmine instructor and the school's Green Initiatives coordinator who has been instrumental in the school's ongoing environmental sustainability efforts. "None of this would have been possible without the vision and commitment of Bellarmine president, Chris Meyercord, and principal, Kristina Luscher, and I want to be sure that their contribution is recognized as we celebrate this wonderful achievement."
Principal Kristina Luscher notes that the recognition is in-line with the school's Mission of Environmental Sustainability, which was adopted by the Board of Trustees in February 2017 and reads, in part: "As a Catholic high school in the Jesuit tradition, Bellarmine College Preparatory is committed to serving God by educating our community about ecological stewardship and solidarity with creation, and by modeling that stewardship and solidarity in the day-to-day operations of our school."
"The long-term goal of the school is to achieve climate neutrality," said Ron Miller, Bellarmine's CFO. "We are committed to ensuring that sustainability is an integral part of planning, construction, renovation, and the operation of buildings on campus," said Miller, who also reiterated part of the Mission of Environmental Sustainability calling for the continuation of "… practices that conserve water, promote efficient energy use, limit landfill waste and expand our recycling initiatives and our use of fair trade and organic products."
Bellarmine was previously recognized for its sustainability efforts having received LEED (Leadership in Energy and Environmental Design) Certification for its most recently completed facilities of 148,600 sq. ft. that includes its Sobrato Center for Humanities and the Arts, Br. Wally Ryan, S.J. & Fr. Bob Shinney, S.J. Student Life Center/Patricia and Steven Schott Athletic Center, and the Lorry I. Lokey Academic Center.