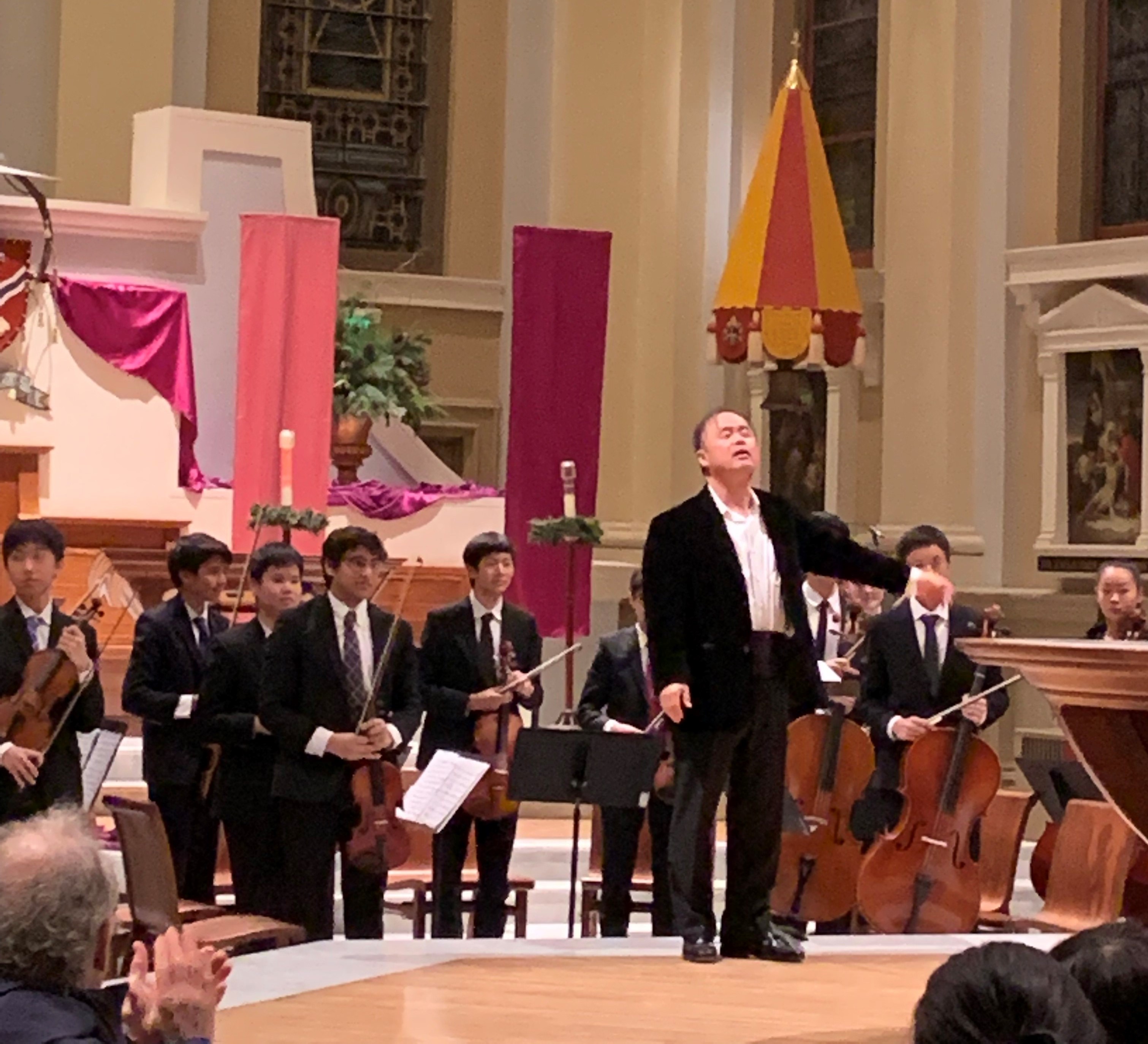 Among the wonderful winter concerts presented by Bellarmine's various musical groups in December was a special community performance by the school's Chamber Orchestra at the Cathedral Basilica of St. Joseph in downtown San Jose.
The December 21 performance by the Bellarmine Chamber Orchestra, under the direction of music instructor Mr. Byung Kim and support from Bellarmine music instructor Mrs. Diane Wyant, was part of the annual Season of Hope concert series, a collaboration between various arts organizations and the Catholic Charities Cathedral Social Ministries Office. By fostering the spirit of hope all through the year, Catholic Charities Cathedral Social Ministry provides food, shelter, medical care, and a job search program to those in need.  
"We had attendees from Christmas in the Park, and many other San Jose holiday strollers came into the Cathedral to enjoy our music," noted Bellarmine student musician Ajay Mallya '21.   "We are thankful that we had this opportunity to perform for our community during the holidays … I saw people of various faiths, ethnicities, and age. I am always amazed by the power that music has in crossing cultural boundaries to bring people together."
Accompanying the Bellarmine Chamber Orchestra were alumnus Roy Park '15, cellist; and several members of the California Philharmonic Youth Orchestra, which is also directed by Mr. Kim.  
Additional winter concerts held in December in the Sobrato Center for Humanities and the Arts included those performed by the Symphonic Band/Orchestra and the Bellarmine/Notre Dame Performance Choir, and by the Jazz and Percussion groups.